Transport
Quotes
Australians buying more bikes than cars: Australians continue to buy more bicycles than cars with the economic downturn, health issues and climate change driving sales, the Cycling Promotion Fund (CPF) says. Figures released on Tuesday put total vehicle sales for 2008 at 1,012,64 while bike sales were 38 per cent higher at 1,401,675. "The economic downturn and the affordability of cycling is one of the key reasons for the continued surge in bicycle sales," CPF policy adviser Elliot Fishman said. "The sluggish economy, coupled with concern over climate change, health, congestion and petrol prices have strengthened interest in cycling as an option."
- The Chronicle (Australia), 7 January 2009
Rising oil prices and higher aircraft leasing costs are taking their toll on airlines. Oasis Hong Kong this week became the latest casualty of rising oil prices. The long-haul budget carrier went into liquidation, leaving hundreds of British travellers stranded.
- The Telegraph, 18 April 2008
High fuel prices dent airline shares. The world's top airlines warned that soaring fuel prices were hitting profits, prompting some to increase fares, and global leader American Airlines announced thousands of job cuts to counter higher costs. The airline industry is struggling to cope with oil prices that have surged 170% since the start of last year as economic uncertainty threatens growth. In Australia, Qantas Airways increased air fares for the second time in less than a month in response to record fuel prices.
- One News, 22 May 2008
Hawke's Bay ratepayers will almost certainly end up shouldering the cost of rising road-maintenance costs resulting from fuel-price increases.
- Hawke's Bay Today, 11 March 2006
Prices surge for oil-based goods: the price of asphalt is up about 65 percent so far this year. Another 10 percent price increase is expected in the next two to three weeks.
- The Christian Science Monitor, 5 June 2008
Oil prices have jumped seven-fold since 2002.
- Reuters Africa, 3 July 2008
High fuel prices drive up small car sales. The increase has come at the expense of more fuel-hungry vehicles.
- Scoop Business (NZ), 29 April 2008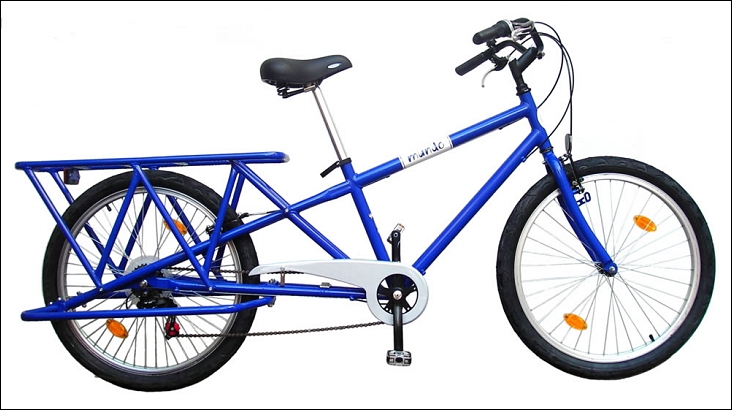 ---
Possible Solutions
Individual Vehicles

Reassessing your Driving Behaviour:
— drive slowly and gently
— don't idle unnecessarily
— keep the tyres correctly inflated
— use the airconditioning sparingly
— keep your vehicle tuned
— avoid unnecessary trips (replacing 50% of your car trips with biking or walking has the same effect on your pocket as buying fuel at half price!)

Downsizing your Vehicle:
— if it is used only on main roads, trade in your SUV for something more economical
— when thinking about a motorcycle or scooter, carefully consider all aspects as well as the much-publicised excellent fuel economy (in June 2008 12 months registration for any size of gas-guzzling petrol-driven car was only $183.22, yet for a scooter as small as 50cc it was $213.03); safety (a car door carelessly flung open in front of you can quickly terminate your days as a bikie); and weather (will you still use your scooter on a wet, windy winter's day?).

Changing your Fuel Type:
— carefully weigh up the pros and cons (such as general availability of LPG & CNG, likely price rises in alternative fuel, cost of conversion, effects on the environment and food supply, limitations of electric vehicles etc)

Fuel Savers:
— searching recently on TradeMe for "fuel savers" resulted in over 300 matches!
— do fuel saving devices and gadgets work? Take a look at More Fuel Saver Scams at Aardvark Daily
— you may also like to check your local library for a copy of Fuel Savers that Really Work, by NZ author Jonathan Eisen (also editor of The GE Sellout)
— my fuel saver certainly works: it's called a bicycle!

Hybrid Vehicles:
— there would appear to be many aguments for and against
— because this site is concerned primarily with surviving the immediate future, and most of us are unlikely to be able to afford a hybrid vehicle soon (if ever), we will not consider hybrid vehicles here

Combined Transport

Public Transport
— passenger train travel is no longer an option in Hawke's Bay, but bus travel is still available
— unfortunately many of the Hastings suburban bus stops do not seem to provide any shelter from the elements or display timetables and route maps (which might partly explain why so many town buses seem to travel around devoid of passengers?)
— after some considerable searching we did, however, discover that some local bus service information can currently be found online here.

Car Pooling
— while waiting to be picked up in the morning by another member of the car pool I participated in a few years back, I did a quick survey of the peak hour stream of cars rushing between Havelock North and Hastings
— well over 85% contained only one person, the driver!
— the often-repeated objection to car pooling is that not everyone wants to leave work at the same time from the same location, or return home together
— from experience, there usually are ways around these obstacles (fuel at $3 a litre could be a great incentive): push bike or walk to a central pickup point; choose only car poolers with similar work hours to you; do not car pool on days when it is not convenient for you
— car pooling can be used for attending many other activities, such as shopping, sports events, school, entertainment and church

Biking or walking with a Friend
— as well as saving fuel, reducing pollution and getting fit, combining your biking and walking with others can be a particularly pleasant experience
— when biking (or walking), be sure to also consider all aspects of safety (helmet, bright reflective vest, good lighting, sensible clothes etc) - pedestrians and bikers often become invisible to motorists
---
Resources
These PDF documents will require that you have installed on your computer a PDF reader such as Adobe Reader, or the much more compact Foxit Reader, which can be freely downloaded from here. It is suggested that, rather than opening a document in your browser, you right mouse click on the button to the right, and elect to "Save target as ..." (Explorer) or "Save link as ... (Firefox).
Driving Tips
A colourful two-page brochure prepared by the Energy Efficiency and Conservation Authority (NZ). "Saving money on petrol is easy. It's not exactly rocket science, but there are some really simple ways you could save a lot of money on fuel for your car, without reducing the trips you need to make".
---
New Zealand Vehicle Licensing Fees - July 2008

Petrol driven private car (

any engine size

)

$211.84

; Non-petrol driven (alternative fuels?) private car $336.69; Motorcycle

under

61cc

$255.96

. Food for thought before you go out and buy a moped to save money? To ensure you have the latest information, please check out the Land Transport NZ website

here

.
---
Fuel Consumption Guide
This 26 page guide was produced in 2001 by the Australian Greenhouse Office. Contents include fuel consumption tables, how to calculate fuel consumption, 10 top tips for fuel efficient driving, and 20 pages tabling the top passenger vehicle performers.
---
Mundo Utility Bicycle

As featured in the large photo above, the Mundo Utility bicycle is designed to promote affordable, scaleable transportation for both cargo (up to 200kg!) and people. Here we feature a copy of a single page brochure about the (Yuba) Mundo, available from the Hastings Environment Centre, or online at

www.simplyliving.co.nz

.
---
Road Bike Maintenance Guide
Produced by the Service Department of Liberty Bikes in the USA, the 2 page brochure covers how to keep your bike clean, taking care of your bike's gears and brake pads, bearings, wheel rims & spokes, and checking the torque of the various bolts.
---
Recycled Bicycle Trailer - Construction Guide
The authors set out to "design a robust, low cost,simple trailer made from globally available materials and unwanted bicycle parts. Any moderately technically minded person can succeed in this project."
---
Emergency Bike Repair
This publication, from Mike Flack of the Michigan Biking Association, packs a lot of information into its 4 pages: how to cope with flat tires, torn sidewalls, a broken chain, broken derailleur, loose headset, loose crank arm, broken handlebar, bent chain rings, and more!
---
Cycling in Havana
Cuba's transportation system is indicative of the radical turn the country has taken since the collapse of the USSR, on which it was so dependant, in the late 1980s. In 1993 Havana had an estimated 70,000 bicycles. Only 3 years later this had grown to around 700,000! Cuba is also increasingly building its own bicycles.
Treat the earth well. It was not given to you by your parents, it was loaned to you by your children.
We do not inherit the Earth from our Ancestors, we borrow it from our Children.
- Ancient Indian Proverb